Article en anglais encore une fois…
Yo,
maybe your customers gave you some old PC Postscript Type1 fonts ? And you've got a brand new Mac ?
Considering you're a real pro, you won't need the fonds in Office apps but only in Adobe apps, here's a trick that works with all Creative Suite 4 apps.
Simply put, go to /Library/Application Support/Adobe
Create a folder named « Fonts ».
Copy your .afm, .pfb, .pfm fonts inside.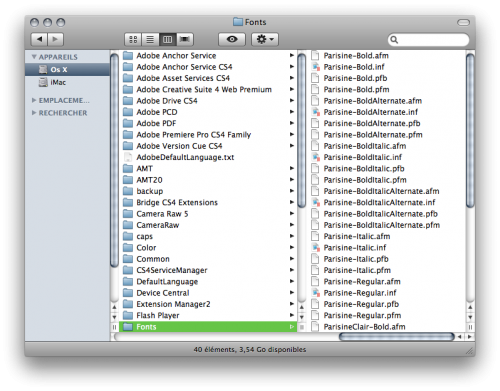 Quit and relaunch Photoshop (or Indesign or whatever), et voilà !

I just saved you $150 for buying the TrueType version of your font.
Social Share / Partager